Each Package Contains:
1 year dashboard subscription
2 user accounts
30 Day Guarantee
Life-time Updates
Patient Dashboard
The ActivForce dashboard enables you to view your patient data and track their progress. A single account may be support multiple logins, and each login may track an unlimited number of patients.

Track patients' progress

Set strength and progress goals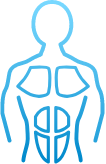 Evaluate left/right muscle symmetry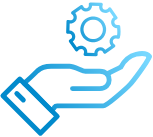 Manage patients' data in one place
Testimonials
"I used the ActivForce app with a basketball player after surgery who was reaching the end of his therapy. He was terrified to jump up and land on his surgical knee because he didn't think his quadriceps were strong enough on that side yet. It didn't matter what I said, he just didn't trust his knee. I used the ActivForce app to show him how strong his quads were compared to his nonsurgical side and it was like a huge weight was lifted off his shoulders. That was all the confirmation he needed really. It was amazing to watch him start landing and trusting his knee finally. I'm not sure how long it would have taken us to get him to that point, but showing him exactly how strong both of his quads were really saved us time in therapy."
Lauren McDonald, PT, DPT
"I initially tried the ActivForce digital dynamometer at the recent Team Concept Conference.I have since ordered one for use in our private practice. The staff of ActivForce has been very attentive and helpful to quickly get me comfortable for use in our dominant Ortho/Sports clinic. The device is very easy to use and provides consistently accurate force measurements with muscle testing. The device molds well to all body parts. And now my information is immediately recorded on my phone app and easily retrieved for future comparison. We have talked about several features to be added very soon that will further enhance my ability to quickly observe progressions in strength and to be able to share with my patient in a professional,easily understood manner.I look forward to the instantaneous calculations of % gains, comparisons to opposite side,graphs,etc....that are soon to come. Stay tuned, but certainly up to this point I am very glad to have this device in our clinic."
William Breland, PT, DPT
"The Activ5 device allows me to measure my patients strength and track their progress over time with tangible numbers. This brings incredible value to my patient as they have a tangible number they can see and that motivates them in their recovery process."
Brett Neilson, PT, DPT
"The Activ5 helps determine strength differences in extremities with patients who are stronger than me. It has been extremely useful."
Alison Maskell, PT, DPT